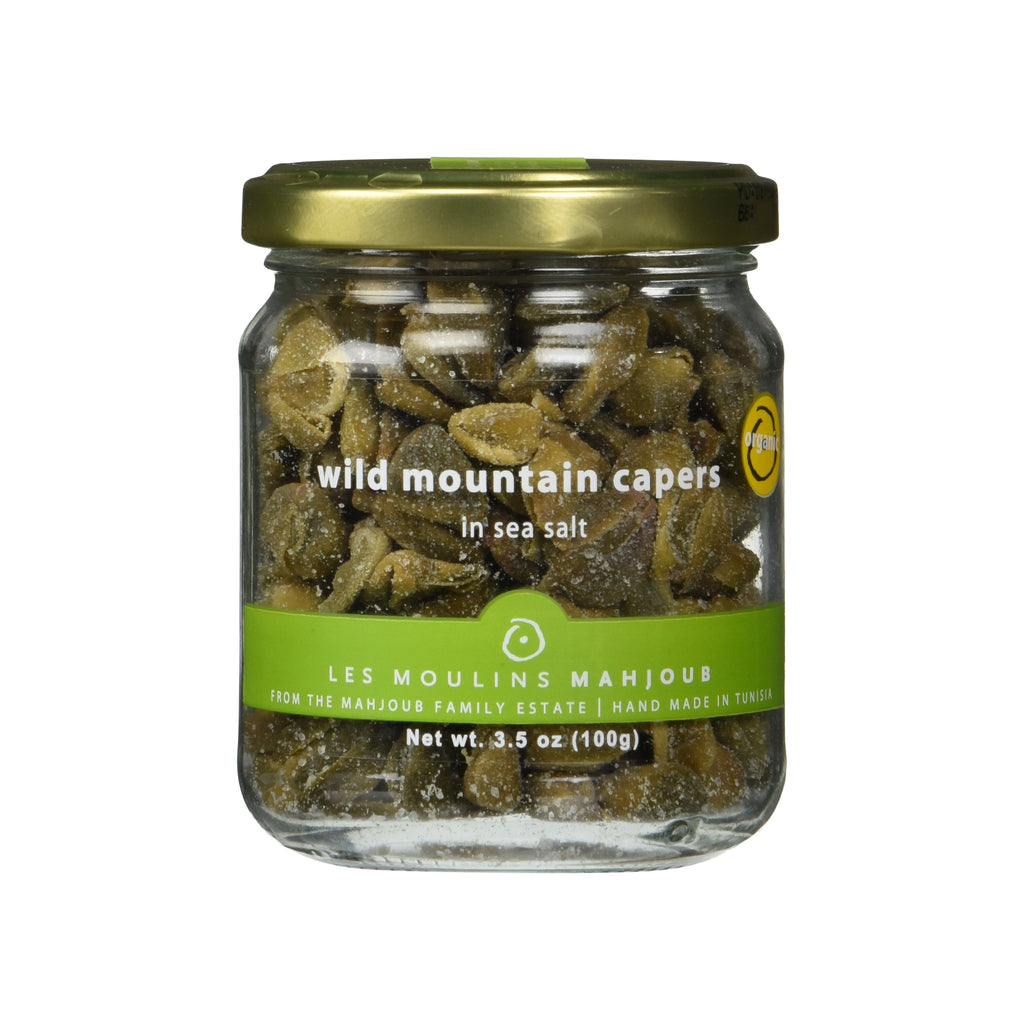 Wild Mountain Capers in Sea Salt (organic) 3.5oz (100g) 
Capers are the flower buds of a native Mediterranean bush that grows in the mountains of Tunisia. Unlike most commercial capers that are packed in brine, the Mahjoub's capers are dried in sea salt to preserve their distinct flavor. As with all of the Mahjoub products, this is produced using traditional farming methods with no additives or artificial processes. This product is organic.
Ingredients: Wild Mountain Capers, Sea Salt
I never got my order
I'm still waiting for it, please send me my order as soon as you got this massage. I already paid for it.