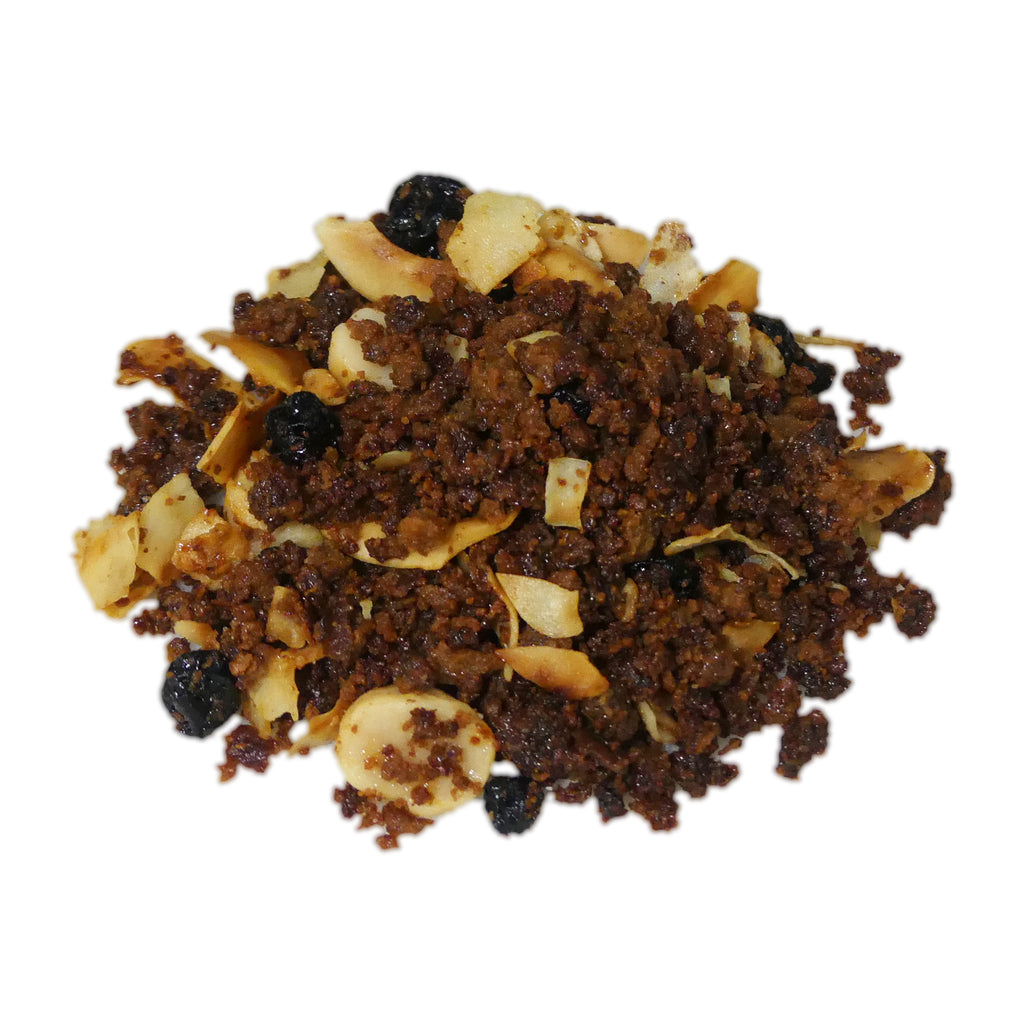 8oz
Grass fed beef dried at a low temperature with all organic ingredients added
Ingredients: 100% Grass Fed and Finished Beef, Organic Coconut, Organic Blueberries, Organic Macadamia Nuts, Organic Honey, Organic Vanilla, Sea Salt
Very Tasty
If you are looking for a different type of snack, this is it. Very tasty mix!
Favorite treat
Mixed with chocolate granola mmmmm..
Love it. Like to see other flavors in future.
Been satisfied with all purchases. Couple shipping mishaps but, always reimbursed.
Two thumbs up.
Mike
Surprised...
I was hesitant in buying this. I didn't know if it would be sweet or taste like savory meat. But to my surprise, it's very sweet and doesn't taste like meat at all. Great high protein snack on the go
If you like coconut, it's a keeper
The new recipe is A+. This is unusually satiating...I'm pretty sure I could happily live off of this, the granola bars, and some veggies for the rest of my life if I wanted to.
Very interesting and good
It's sweet, flavorful, savory, and dry -- you can use that to your advantage by adding it into soups or stews. By itself it is sort of hard to eat but I did that as well as a snack. I tried it with veggie stew and it tastes very good. I bet it would be great with some beans (make a sort of bean stew with just one can)