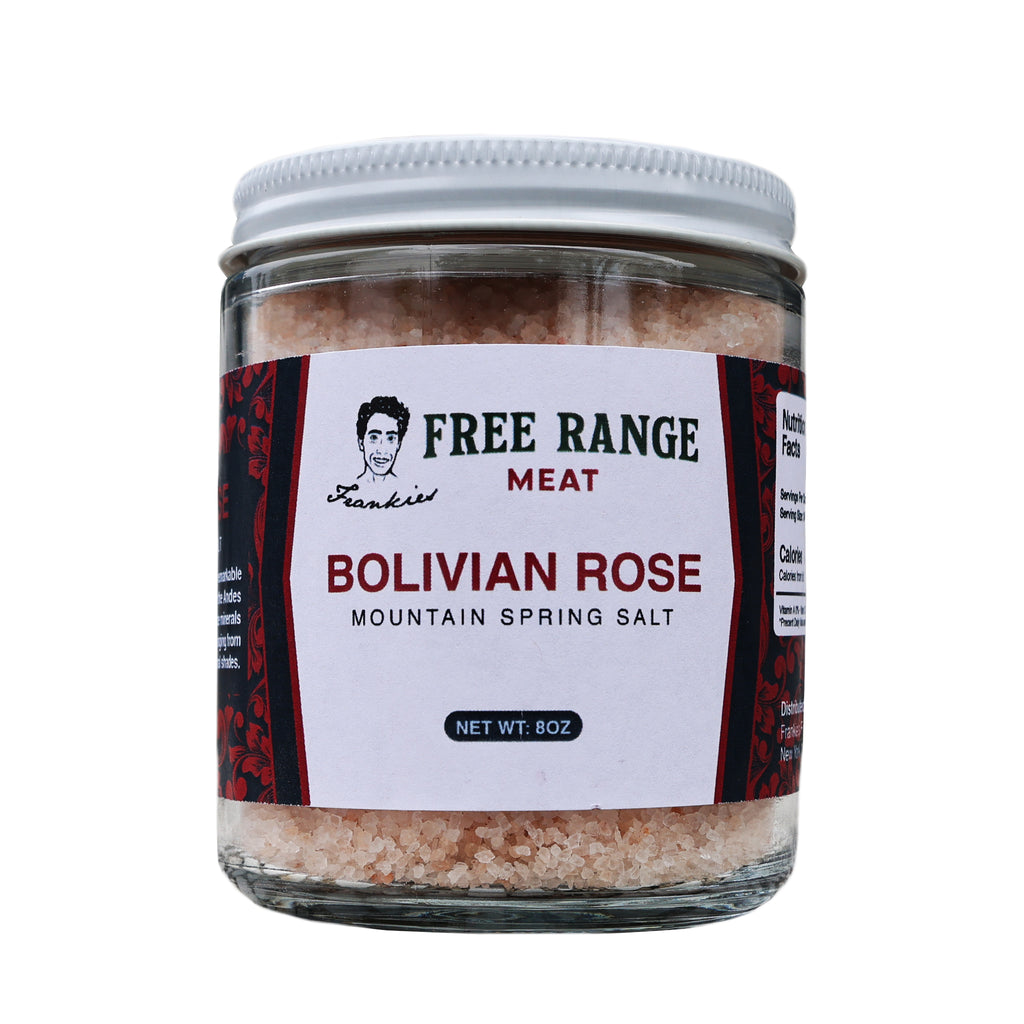 8oz
Bolivian Rose Andes Mountain Salt is a remarkable and rare mineral salt. Hand-mined from the Andes Mountains in Bolivia, this salt is rich in trace minerals that give each crystal their unique color, ranging from pastel peach tones to yellow-reds and coral shades. 

Why Bolivian Rose Mountain Spring Salt?

We like this salt because it is free of modern contaminants that are found in most "Sea Salt", such as micro plastics, mercury, arsenic, and lead. At the same time, it does contain calcium, magnesium and other beneficial trace minerals. 
Great Salt!
The Bolivian Rose Mountain Spring Salt is absolutely delicious!
Tastes great on all protein dishes, pasta, you name it. Also, use it as a great salt gargle as well.
Some of the best salt out there.
I use this with the steak seasoning to make very tasty air fried potatoes. Frank is definitely right when he said that it's very potent compared to most other salts. A guest was over the house and said that it looked like very fancy salt and I told them that they are right.
Bomb Salt
Love this salt, would definitely recommend and the price is perfect. I've made a couple of dishes with this salt, and accidentally over salted so a little does goes a long way.