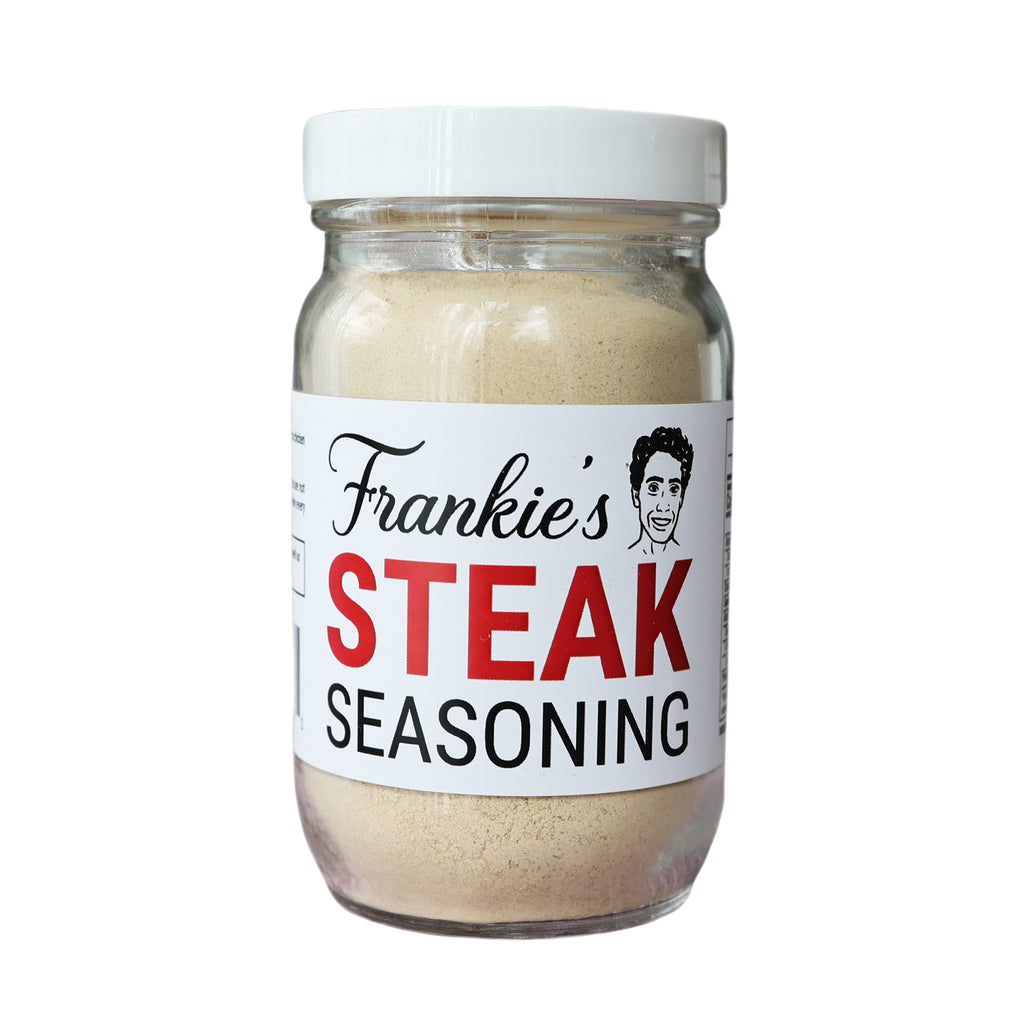 8oz
Salt, Pepper, Garlic, Onion, Mushroom 
This blend is the perfect seasoning for steaks or hamburgers. Rub into chicken or pork, even season your potatoes and vegetables!
We have carefully selected a blend of high quality organic foods that are not only delicious, they are minimally inflammatory and can be used safely every day unlike certain peppers and pungent spices! 
Love this seasoning
The seasoning is so good, the best quality ingredients all combined works on almost anything, it's all you really need. Great job Frank!
amazing
somehow the best steak seasoning i've ever had in my life is also the healthiest, thank you!
Delecious
This gave my steak an excellent crust and I really enjoyed a tasty Ribeye.
Tastes way better than I thought
The smell is not overpowering, leading you to believe that there wouldnt be much taste, but it was really good
A very versatile seasoner.
It goes well on just about anything. I love putting it on my steak, potatoes, rice and beans or something that I'm brining. Most times when I find a meal unpalatable I just use some of this steak seasoning and that does the trick. Just one thing that might be me but I've bought this product twice now, first was with the plastic lid and container and the second time with the metal lid and glass container and it just seemed to that the metal lid and glass container had a more pungent smell. Still very useable and would consider a staple in my spice cabinet. Keep up the good work Frank!