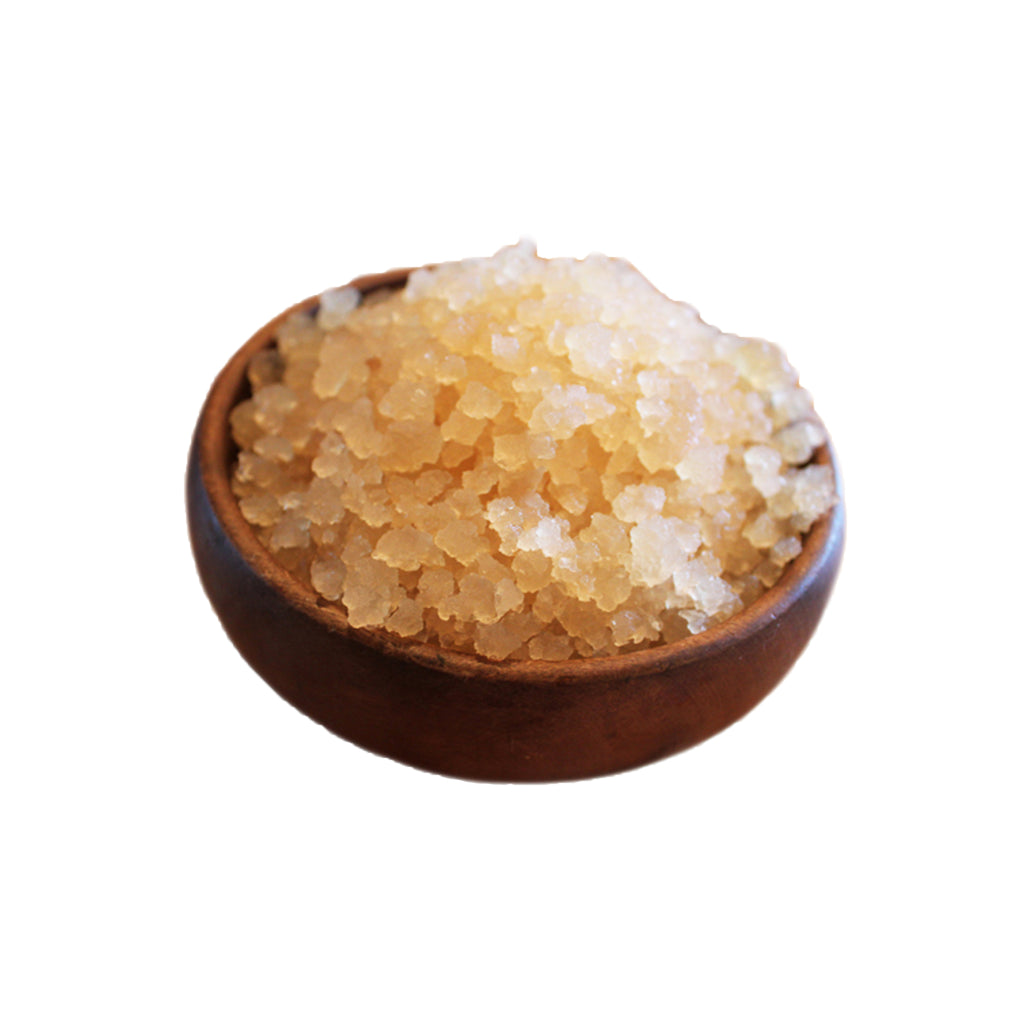 8oz of Kefir Grains (made with organic sugar, organic molasses, and glass bottled mineral water)
Water kefir grains create a high-probiotic beverage from any sugar source. (sugar water, juice) Live active grains can create a new batch of water kefir every 48-72 hours. 
Water Kefir cultures are found around the world having a diverse mix of probiotic bacteria and yeasts. Other probiotic drinks such as kombucha do not contain live beneficial bacteria whereas Water Kefir has the ability to restore your gut health!
Great alternative to dairy kefir and can be flavored with increased variety! 
4oz of kefir grains is enough to make one half gallon of water kefir. Combine kefir grains with 60oz of water, 4oz sugar, and 2 tablespoons of molasses. Takes anywhere from 2-3 days depending on ambient room temperature. Water kefir can then be strained off from the grains and a second fermentation with more sugar, fruit, and flavorings can create a delicious probiotic drink!

No problems
• Reduced acne
• Allowed my gut to work
• Like to eat the grains with Kombucha
• If you make kefir out of them instead of eating them, make sure to use brown sugar
Beautiful Grains
I've been successful so far. The grains look nice and alive. I'm so happy I can make a good probiotic drink. Definitely recommended.
Water Kefir
Simple directions and great tasting water kefir.
Beautiful
Healthy and very much alive, thriving and producing beautiful results.