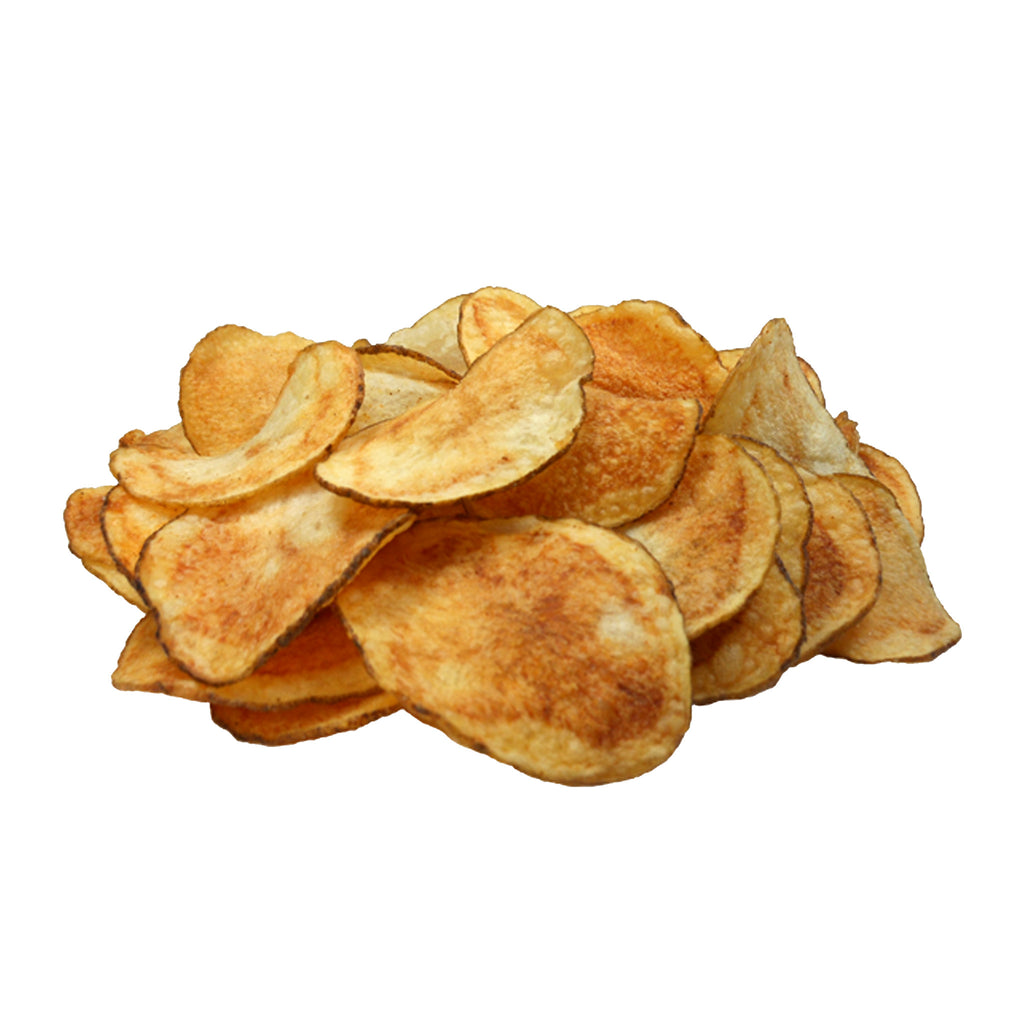 All potato chips in the supermarket, even health food stores, are laden with inflammatory omega 6 vegetable seed oils (canola, sunflower), so we are excited to provide the first high quality, healthiest potato chip available. 
5oz (Family size bag) 
Ingredients: Organic Potatoes, Coconut Oil, Sea Salt 
Flavored variants contain either Organic Apple Cider Vinegar or Organic Shiitake Mushroom 
Organic Potato Chips (NO SEED OILS)
Did not taste good at all. Tasted as if they were not fully cooked and very oily
Love the beef tallow chips...
I love these beef tallow chips,I will be buying more. Literally every chip out there is saturated with seed oils,so i am glad that these are available.
Plain Potato Chips
The plain potato chips are great! Right amount of salt, thin and crspy, yummy. Hard to eat just a few!
Organic Potato Chips (NO SEED OILS)