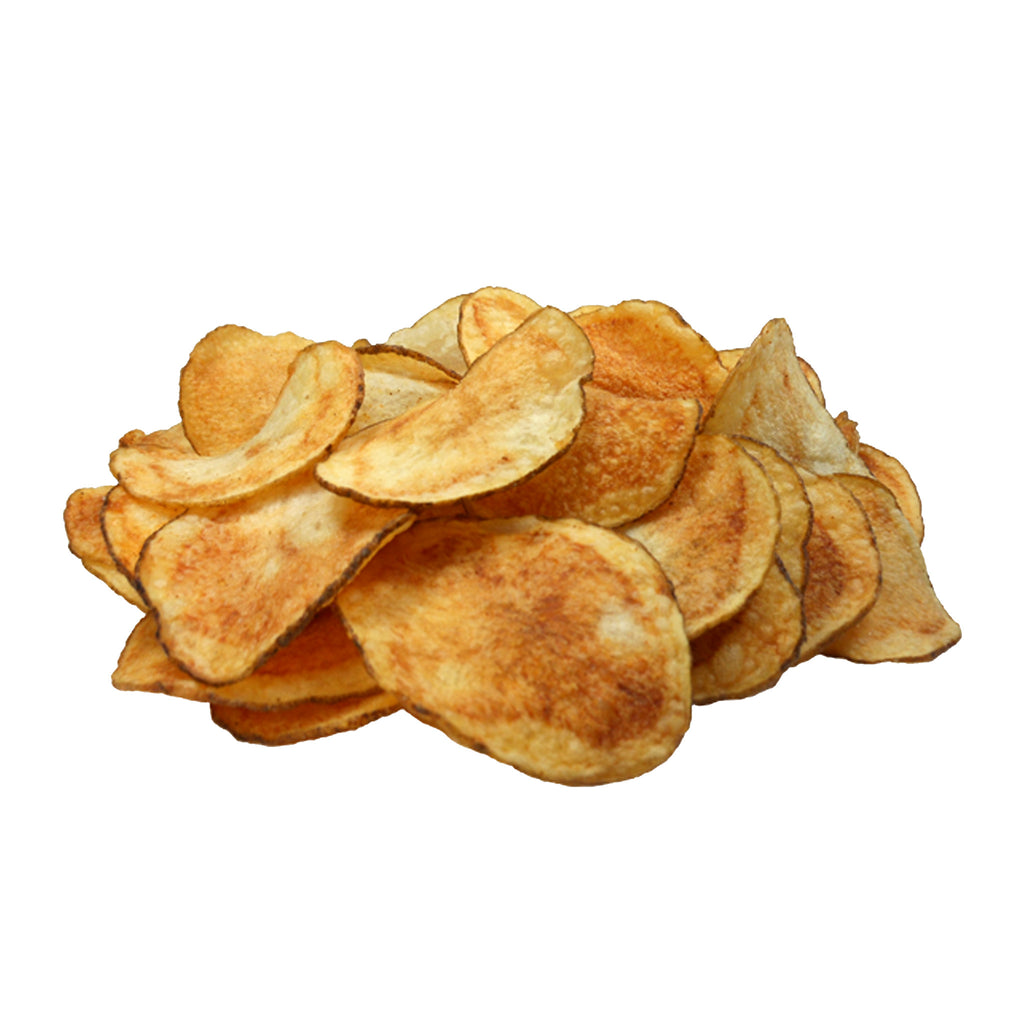 All potato chips in the supermarket, even health food stores, are laden with inflammatory omega 6 vegetable seed oils (canola, sunflower), so we are excited to provide the first high quality, healthiest potato chip available. 
5oz (Family size bag) 
Ingredients: Organic Potatoes, Grass Fed Wagyu Beef Fat, Sea Salt 
Flavored variants contain either Organic Apple Cider Vinegar or Organic Shiitake Mushroom 
Best Chips You'll Ever Eat
I'm not joking when I say these are the best tasting chips I've ever had. Also, zero issues afterwards due to them being truly organic. Can't recommend enough
Great chips
The salt and vinegar and the pure sea salt are just a little bit too salty still tasty though. They are evenly fried and not too greasy feeling. Will buy again
Crunchy and delicious but..
The shitake flavor chips I bought are extremely salty! I had to drink a lot of water to enjoy more of it.. surprisingly didn't taste much of the coconut oil
Good product overall.
Good product, just needs some adjustments. Scale back a bunch on salt, cut the chips thicker, and this would be *perfect*.
Well worth the price to me
They're like a higher-quality version of "the classic brand" potato chips. I'm guessing that one bag has the calories of a large sandwich or about a pound of meat, which honestly makes this a deal if you're in the States. Anyways, I bought an entirely dumb number of bags of this and am really happy that I did.