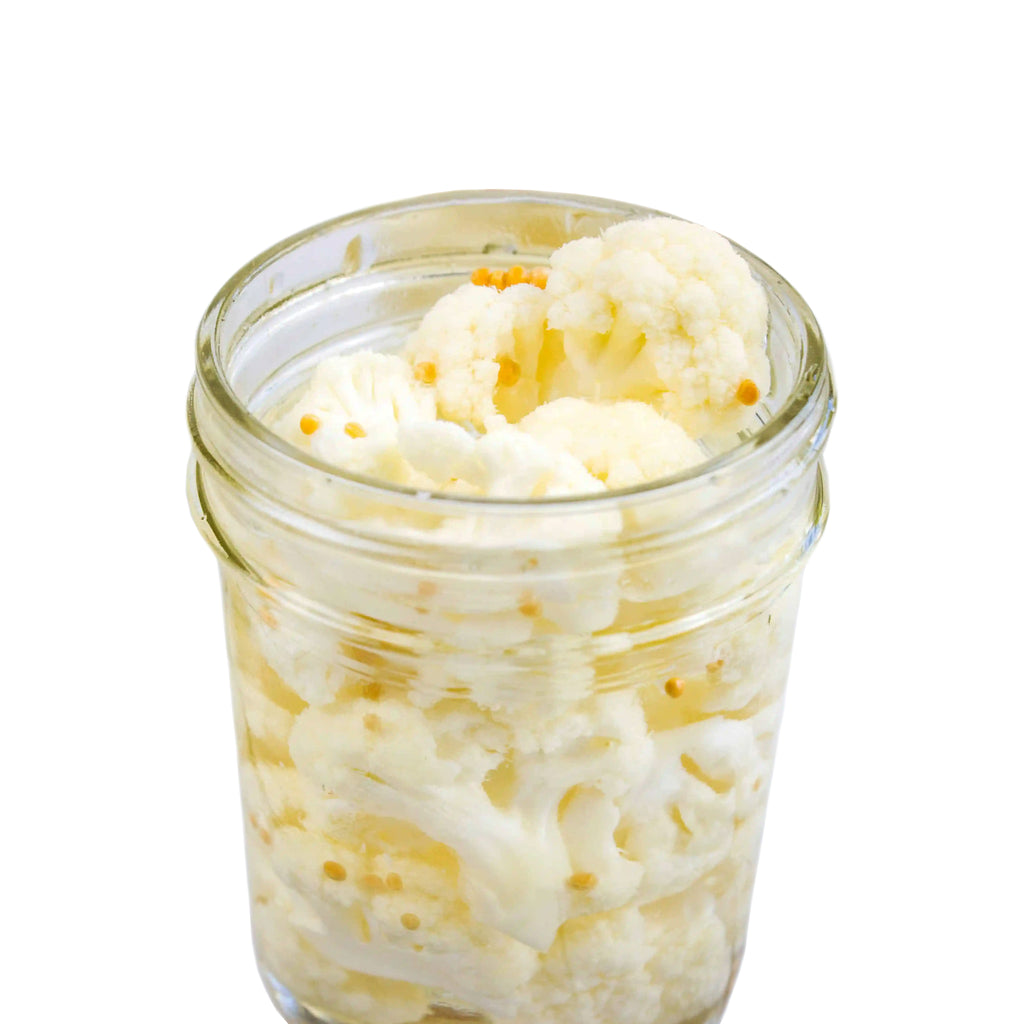 Our giardiniera is LACTOFERMENTED, it has a very strong taste and flavor. This is because of the very high lactobacillus bacteria content - other pickled products are made with vinegar which does not offer any probiotic benefits. 
Giardiniera is an Italian preparation of pickled vegetables, used mostly on sandwiches and to accompany meat dishes. 
We use a special mix of vegetables that are minimally inflammatory so that anyone can enjoy this. 
16oz Jar
Ingredients: Organic Cauliflower, Organic Onions, Organic Celery, Organic Sweet Yellow Peppers, Organic Garlic, Organic Oregano, Mineral Water, Sea Salt

MmmmHMMMMM
Definitely tastes lactic and intense, so you can't have too much at once, but dadgum it's full of unique flavor. Really cloudy, quality fermentation in these jars.
Tastes good but a bit expensive for a small jar. The real issue is the customer service. On my order I was shipped two exploded items, no one has gotten back to me within a week. Ridiculous
ORGANIC GIARDINIERA LACTOFERMENTED
Bangin! Delicious and so much flavor. Frank good job. 👍🏿