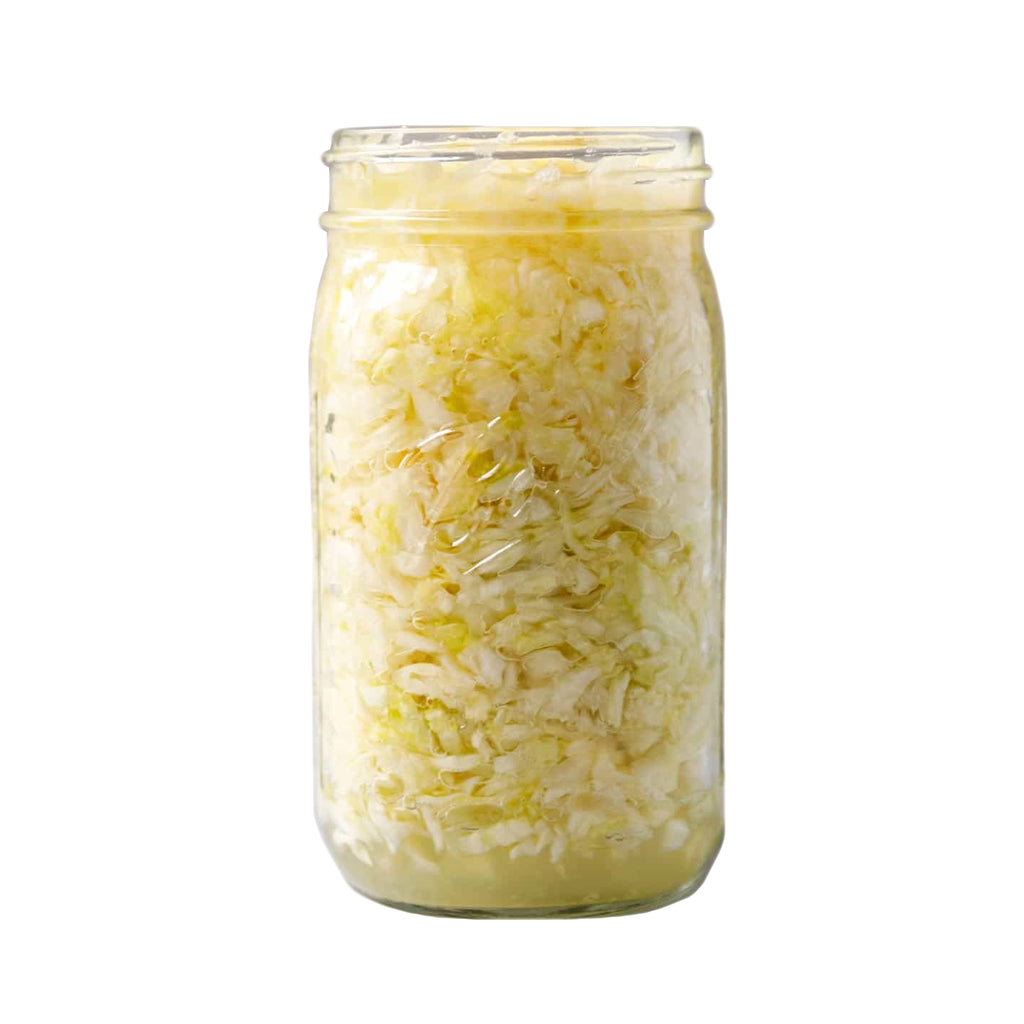 Our sauerkraut is LACTOFERMENTED, it has a very strong taste and flavor. This is because of the very high lactobacillus bacteria content - other pickled products are made with vinegar which does not offer any probiotic benefits. 
Sauerkraut is finely cut raw cabbage that has been fermented by various lactic acid bacteria
We use organic cabbage with glass bottled mineral water to create the highest quality sauerkraut on the market! 
16oz Jar
Ingredients: Organic Cabbage, Sea Salt, Mineral Water