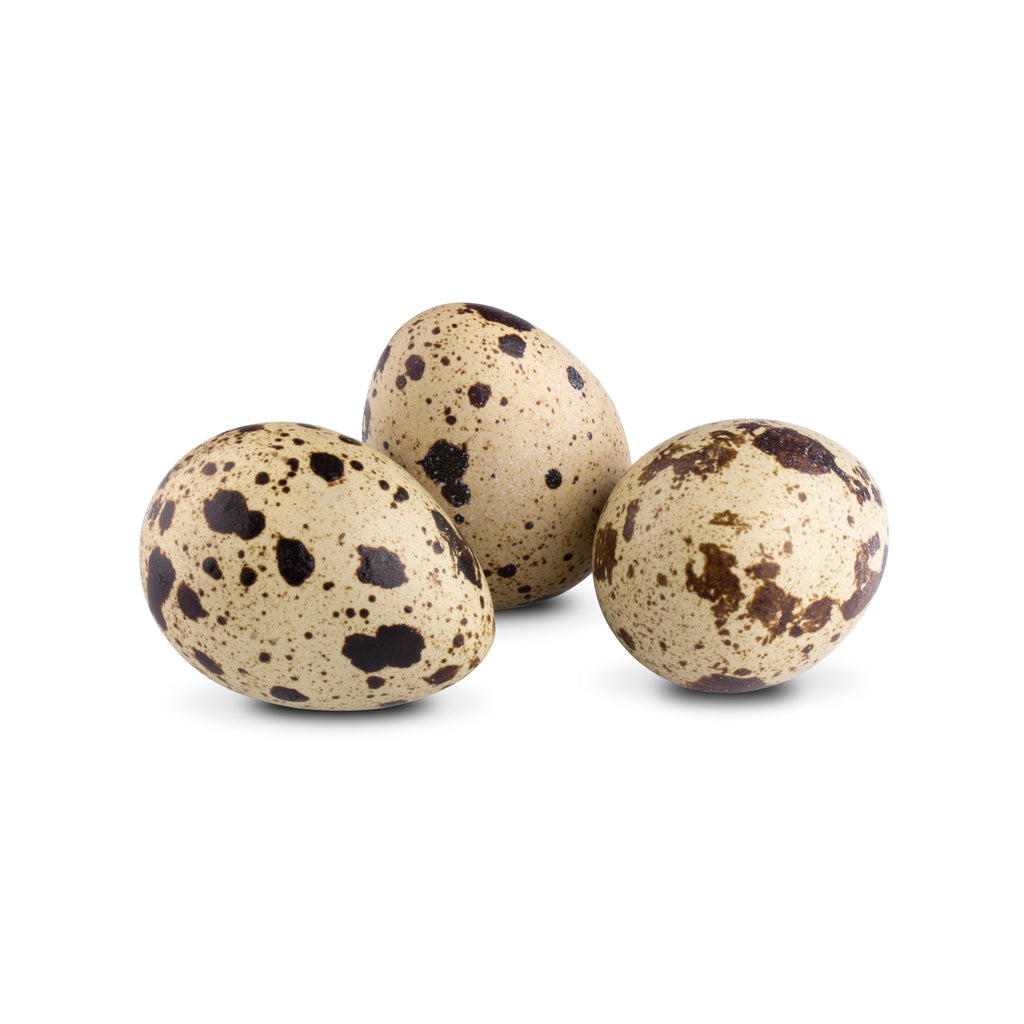 6 Boxes (18 eggs per box, 108 eggs total) 
Quail Eggs are smaller and perfect for steak tartare
Local Amish farmer is raising quails on our custom formulated corn and soy-free feed. No fishmeal added. 

Why Eggs? 
Eggs are one of the most nutritionally complete foods available. They have a complex vitamin and mineral profile with such a unique composition that no other food compares. Besides animal brains, eggs are the only highly available source of omega 3s outside of fish. 
Corn and Soy free? 
 The current food market is littered with terminology to make you think you are eating healthy (natural, vegetarian feed, free-range, pasture raised) without actually providing a higher quality product as those chickens are still being fed genetically modified corn and soy that is littered with agrochemicals. (herbicides, pesticides, fungicides, glyphosate) Unless your about to steal some eggs from a local bird nest, this is as good as it gets! 
Love Frankie's Quail Eggs
We Absolutely LOVE the Quail Eggs! Would give a rating of 5 but sometimes not all of the eggs are good. We test by putting them in Water and removing the ones that float to the top.
Quail eggs
Fresh and tasty. Thank you!
Excellent quail eggs
Got these quail eggs for my cat and daughters cats. We have a combined total of 6 cats. They are on a raw diet and these eggs are the perfect size, nutrient and high quality. I eat them too with sushi. Delicious!