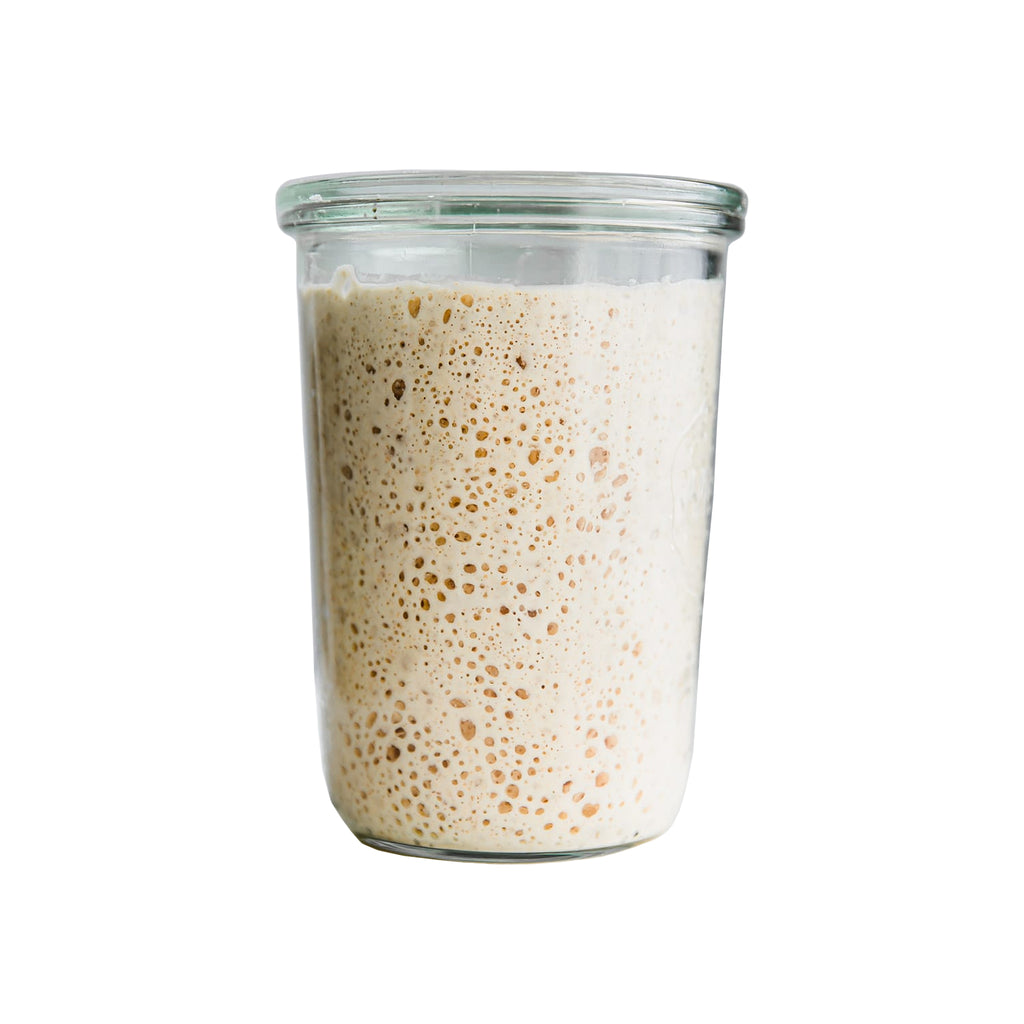 2oz Live Sourdough Starter 
A "Sourdough Starter" is an heirloom culture, meaning you'll make endless bread dough all from one starter! Just add water and white flour.
The difference between our sourdough starter and others is that we use only organic flour and glass bottled mineral water, removing as many modern pollutant and agrochemical concerns as possible. 
 As a living culture, your sourdough starter should be fed upon delivery. Just add more flour and water. 
Shipping issues
The sour dough starter did rise and over flowed while in transit. This was expected due to the nature of the product and the explanation given by the company. The starter has recovered and is doing as expected. My complaint is, my daughter paid extra for 2 day shipping and the product did not ship until a WEEK after placing her order.
Very Lively, Has an Appetite
I got a couple of them to be able to keep starter in the fridge. It's very, very lively. Kept them in the fridge for a bit on arrival, mixed with flour and water before putting it back in. In less than twelve hours, the gas pressure in the jar really built up. Impressive.
Pretty good
I think it's pretty good, I approve